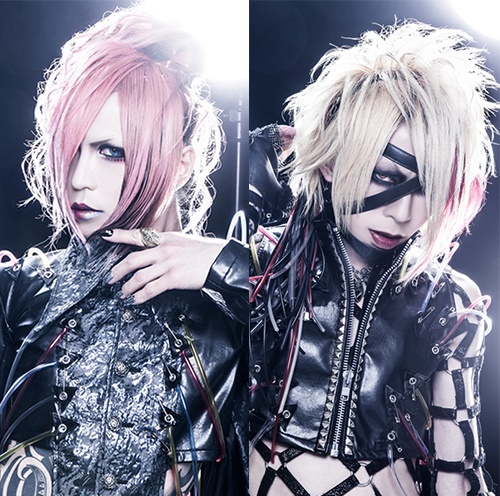 The suck has been real this past couple of weeks, folks, so I'm going to speed through it as fast as I can.  Disbandments are, unfortunately, a part of life as a VK fan, but the recent string of departures has hit the entire community hard.  Not one, but four great bands will be leaving us in the coming months:  Girugamesh (July 10), Screw (November 1), DOAK (August 20), and The 3rd Birthday (May 22).  It is always sad to see bands go, but this particular round has many fans wondering about the state of the scene as a whole.  It's true the scenery has changed quite a bit in the past year and the absence of Jrock staples like Girugamesh and Screw will only highlight that change, but I remain optimistic.  New bands are popping up faster than they can be knocked down and I'm sure the next great one is in there somewhere just waiting to be discovered.  In the meantime, let's show these guys some love and support them until the end.
That wasn't so bad, right?  Like pulling off a bandaid.  Made of duck tape.  Sealed with superglue.  Yikes.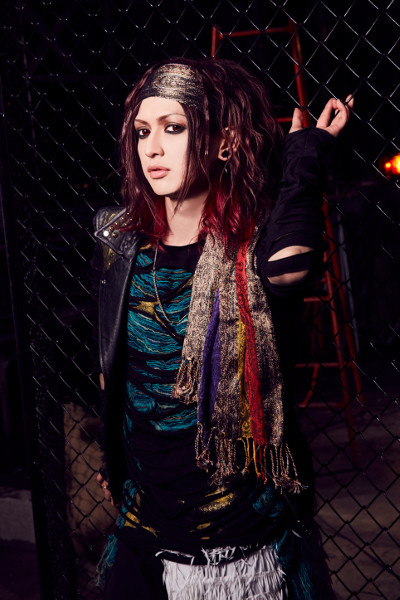 A bit of scary news from BugLug this week as they've been forced to suspend activities due to injuries sustained by vocalist Issei during a fall down the stairs.  He sustained a serious head injury and was rushed to the ER where he underwent emergency surgery.  We haven't received any information on his current condition, but we'll be sure to keep you informed as things develope.  All scheduled shows have been postponed until further notice and instore events canceled.

Dir en grey is set to release their first new single in a stretch on July 27 and have announced a pretty cool collaborator.  LUNA SEA and X-Japan guitarist Sugizo will participate in the re-record of Kukoku no Kyouon, presumably on violin as he did during Dir en grey's appearance at Lunatic Fest in 2015.  The single, titled Utafumi, releases in three types including a premium and limited edition packed full of dvd goodies.
Speaking of releases and LUNA SEA, the jrock veterans have announced the release of their first single in two years!  Titled LIMIT, the single releases June 29 in four types.  They have also announced a pair of lives just in time for Christmas!  Called The Holy Night -Beyond the Limit-, the lives will be held December 23 and 24 at Saitama Super Arena.  Check their homepage for ticketing details.
LIPHLICH have also announced the release of a new single coming up in June.  Called DOUBLE FEATURE, the single drops on June 29 in four types.  They also have a whole slew of instore appearances planned, so if you are going to be in Tokyo in the next couple of months, make sure to check out their homepage for their appearance schedule.
RoyZ just announced the release of a new live DVD on August 31.  Titled "Royz ONEMAN LIVE 「FAMILY PARTY」 TOUR FINAL-Royz hen- ~2016.01.10 Zepp Tokyo~", the DVD features footage from their final performance on the B.P. Records family tour at Zepp Tokyo.  The band is currently touring behind their latest album, S.I.V.A. and if you attend their final at Zepp Diver City on August 20, you can snag an early copy.
ALL THE OVERSEAS TOURS!  If you caught any of my SXSW coverage, you know I love Wagakki Band and I am STOKED to report that they will be returning to the US for a set of three shows in California!  They will be performing July 12 at Club Bahia in LA, July 14 at House of Blues in San Diego and July 16 at the Fillmore in San Francisco.  These guys are AMAZING live and I can't stress enough what a can't-miss show this is.  Keep an eye on their homepage and the venue pages for ticketing details.
Girl group SCANDAL will be touring Europe starting September 10 in Amsterdam.  The tour includes ten stops taking them through September 25, finishing in Paris, France.  Tickets are on sale now and you can get them on the B7Klan website.
SANA will also be making his way through Europe in July and August on his tour called "Where's my Honey? -Call my name!-" They have released the first batch of dates which include Germany, Ukraine and Finland with more to come.  Check their promoter's website for more details and future announcements.
Man, Europe gets all the love.  Punk/New Wave band, PLASTICZOOMS will also be traveling through Europe through the last half of May, starting on the 19th.  There are 9 dates listed so far and it seems like there may be more to come, so be sure to keep an eye on the HIGHFeel website for upcoming announcements.
Announced at their VIRGIN tour final on May 5, SuG will be embarking on an international tour, visiting Mexico, Thailand and Taiwan.  They will perform June 26 at THE WALL in Taiwan, July 3 at Lunario Auditorio Nacional in Mexico and two shows in Thailand on July 9 and 10 at MUSE Thonglor.  In addition, they announced they have set their sights on Nippon Budokan!  As we all know, Budokan is like the Carnegie Hall of VK and they aim to hold their ten year anniversary in it's hallowed halls.  Keep an eye on their ohp for details.
Harajuku-kei band Broken Doll will be venturing out to London for Hyper Japan in July.  The festival celebrates everything J-culture and takes place July 15-17 at Olympia, London.  Tickets are on sale now, so get 'em while they're hot!
And, that's the Quickie!  <3